EU project and international networks
PROSPERO Extended Theatre
Prospero – Extended Theatre gathers 10 partners – 9 theatres and one medium (ARTE), from 9 countries of the Union. The project was built around a new dynamic of collaborations, synergies and relationships between the partners, their respective teams, the artists and the audiences around the redesign of the production and distribution of the shows.
PROSPERO – Extended Theatre Network:
Main goals:
To imagine other principles, other developments for a more inclusive, more diversified European theatre creation, more connected to current societal issues;
Broaden the dissemination of theatrical works, in theatres and on the digital space, to reach new audiences;
Rethink the theatrical journey of audiences, from the initial discovery to the aftermath of the performance.

Between Lands
Between Lands  is a network for the mobility of artists that connects ERT to other European: KVS – Brussels (BE), Teatro Calderón de Valladolid (ES), La Comédie – CDN de Reims (FR), Teatro National São João – Porto (PT), Teatre Nacional de Catalunya – Barcelona (ES), Onassis Foundation Athens (GR).
Between Lands is a project born from the need to foster a common vision of the world and of the role of cultural institutions, by promoting the idea that culture plays a prominent role in maintaining peace and democracy.
From one country to another, we undertake a "journey into the Europe of civic values", with the ambition of building international collaborations, through artistic exchanges and the sharing of spaces for reflection, discussion, and transmission.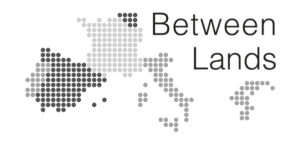 Silk Road International League of Theatres
Silk Road International League of Theatres (SRILT), an organization of theatres and cultural institutions all around the world, founded in 2016 by China Arts and Entertainment Group Company Ltd. (CAEG), endorsed and supervised by the Ministry of Culture of China, in order to further improve cultural and artistic exchanges and cooperation among countries. On the principle of "negotiate, cooperate, and share" and proactively coordinate strategies of cultural and artistic development of countries, the aim of this organization is to revitalize the ancient Silk Road, which will, in new ways, cement ties and bring to a new height mutually beneficial cooperation between influential cultural institutions across Asia, Europe, and Africa.
Since its foundation, the SRILT has now grown into an alliance of 107 member units: 38 members are from within China,  69 members are from 2 international organization and 36 countries and regions around the world, creating a platform for international cultural exchange and cooperation.