Season 22/23
Turn and face the strange, a quote from David Bowie is the manifesto that accompanies ERT's Theatres Season. The Strange, but also the Unusual. The Unknow. The Unexpected.
The Seasons welcome masters of the theatre, local artists, young talents and emerging Italian and foreign companies, with a view to comparing generations, formats and practices, for a total of 100 scheduled titles.
Projects and programming are configured as a single dramaturgical design, a poetic organism, born of great teamwork, whose beating and vital heart is the production, the stage. From here all the paths linked to the exchange, to the sharing of practices and knowledge with the territory radiate.
ERT becomes a laboratory-incubator of transversal creativity, which hybridize the experimentation practices of different languages of live entertainment and the arts as a whole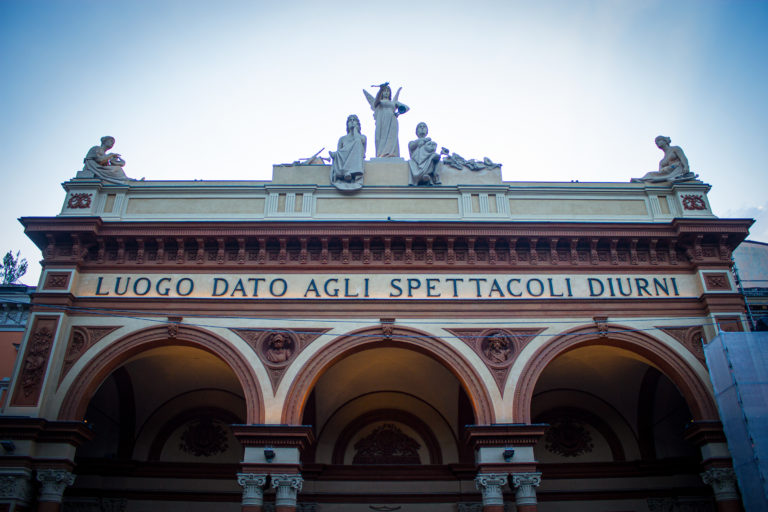 Teatro Arena del Sole and Teatro delle Moline– Bologna